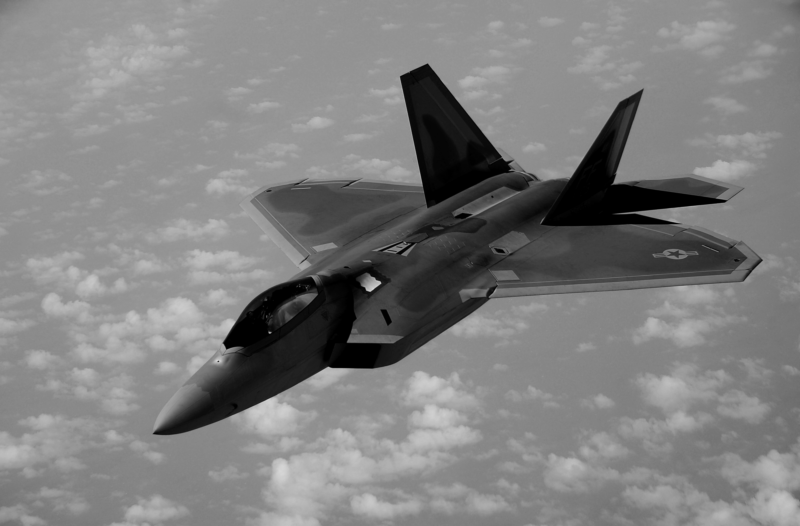 The Top 3 Takeaways
By David Hutchins, Senior Industry Analyst at Government Business Council
The Air and Space Forces Association (AFA) held its annual Air, Space, and Cyber conference from September 11th to 13th. Among the many updates from this year's conference, there were a few key talking points that surfaced again and again. First was a focus on China as the number one threat facing the United States. Second was the need for new, advanced capabilities in order to meet this threat. Third was the rapid pace of innovation being supplied by industry partners.
China, China, China
In his keynote address, Secretary of the Air Force Frank Kendall repeated a familiar warning, that the most important threats the U.S. faces today are China, China, and China. This focus on the People's Republic of China (PRC) was echoed throughout the conference in every panel discussion and across the exposition floor. Secretary Kendall pointed to the PRC's new Rocket Force and Strategic Support Force as evidence that the revisionist power is looking to challenge any U.S. presence in the Indo-Pacific region. It's no secret that the U.S. Air Force (USAF) is shrinking and in need of new methods to counter the PRC's A2AD strategies. Moreover, China knows that the USAF is not as ready as it would like to be for a potential confrontation. In response, the USAF is embracing an operational concept known as Agile Combat Employment (ACE) — an approach that emphasizes flexibility, adaptability, and the effective utilization of Multi-Capable Airmen to enhance air power.
Many in attendance were acutely aware of the Davidson Window — a threat window acknowledging that China could take military action against Taiwan before the end of the decade. The general consensus is that the U.S. should avoid armed conflict with the PRC, but to prevent a war, we must be prepared for one. Top of mind for many at the conference was the need for a strong, credible military deterrence. To meet this rising challenge and reach the goal of a free and open Indo-Pacific region, the U.S. will need to leverage three key advantages: 1) our personnel, 2) industry, and 3) international partners.
New Warfare Requires New Capabilities
The need for accelerated change, or more specifically, innovation, was a common theme throughout the conference. Secretary Kendall went as far as to say that the Department of the Air Force must be open to major changes and must be ready for a war we have no modern experience for. However, there was also a shared belief that new innovations in space, cyber, and electronic warfare will enable the joint force to better sense, and make sense of, the battlefield, ultimately providing a decisive advantage.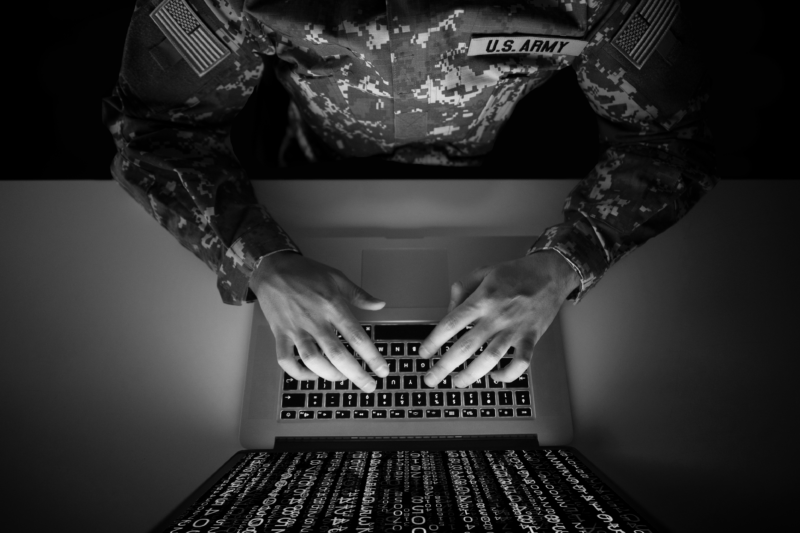 Regarding cyber warfare, panelists drew attention to the importance of developing cyber capabilities to protect our critical infrastructure. There is also a need to view cyber operations as a team effort amongst the joint force where data sharing and data security go hand in hand to improve readiness and resilience.
Given the number of Guardians in attendance, it's no surprise that space also dominated a great deal of the discussions. Unfortunately, it's clear that the U.S. monopoly in space is over. China is investing in satellites that monitor the Joint Forces and is looking to limit U.S. capabilities in space. The Defense Department will need to rely on industry to get to space faster and more often. There was broad agreement that a proliferated low earth orbit (LEO) mesh network of satellites is needed to create a redundancy where there are fewer "juicy" targets for enemies. In addition, there is a need to modify our perspective of space as critical infrastructure that must be safeguarded with the same urgency as other critical infrastructure sectors.
There was also a great emphasis placed on the need for greater connectivity and the development of electronic warfare (EW) capabilities. The Air Force's Advanced Battle Management System (ABMS) — their contribution to the DOD's Joint All Domain Command and Control (JADC2) effort — was top of mind for many given that information sharing at the speed of mission will undoubtedly prove decisive in a future conflict. As our potential adversaries continue to develop their next-generation military arsenal, including hypersonic missiles and EW capabilities, it has become clear that the DOD will need to rely on industry, now more than ever, to keep pace. We must test early, fail fast, and evolve to meet the challenges of the future.
Industry supplying innovation
The third key takeaway from the conference was a focus on the need for industry to supply innovation. As old planes find new ways to break every day, the Department of the Air Force (DAF) must continue to rely on legacy systems until new systems are available. Two closely-watched innovations that could change the game are Collaborative Combat Aircraft (CCA) and the B-21 Raider. The B-21, perhaps the most advanced weapon system at the DAF's disposal, received special attention for its ability to operate as both a nuclear and conventional deterrent that can reach targets around the world. When fully operational, this aircraft will allow the DAF to create new, complex battle scenarios for potential adversaries to react to. Yet, the B-21 was the only manned aircraft to receive a significant level of attention. Most of the emphasis was on the strategic benefits of autonomous systems and CCAs. This is because the DAF has made it a top priority to use large quantities of smaller, lower-cost autonomous systems to deter threats and achieve affordable mass
---
Insights From the Floor

By Jon Hemler, Senior Analyst, Military and Defense Markets at Forecast International
The technology exhibition component of AFA's 2023 Air, Space, & Cyber Conference boasted over 230 sponsored booths crammed into the expansive 100,000 square foot Gaylord convention hall at National Harbor, MD. In the background context of near-peer pacing challenges and observed lessons from the Russo-Ukrainian War, advanced technology initiatives appeared as a primary focal point. These initiatives pared down to mainly two overlapping areas, unmanned systems, and artificial and autonomous control.
While large prime contractors like Boeing, Northrop Grumman, and Lockheed Martin retained foundational presentations of their primary manned aircraft platforms, there was an undeniable shift toward highlighting unmanned aerial vehicles (UAVs). And newer, smaller, and fast-growing competitors are ready to play.

Software Startups Enter the Mix
Anduril Industries' presentation hammered home this point. Sleek, modern, and generating a lot of buzz, Anduril's booth centered around a scale model of its recently acquired Fury autonomous air vehicle (AAV), a group 5 (strategic level) high-performance unmanned aircraft. The display came only days following Anduril's acquisition of Blue Force Technologies, a UAV company and the original builder of Fury based out of North Carolina. The Fury aircraft was initially developed as a highly capable platform built to sustain Mach 0.95 airspeeds and conduct +9 G flight maneuvers. The Air Force's interest in the project is Fury's potential as a "red air" aggressor aircraft to be flown against DOD fleet fighters training for potential high-end air combat.
Fury's software-centric approach allows the aircraft to mimic the sensor technology and performance characteristics of a fifth-generation fighter but also affords flexibility to change these outputs to imitate other aircraft. Semi-autonomous control and modular software show why companies like Anduril, a software company at heart, are building momentum in the aircraft market against more typical airframe manufacturers. Anduril's primary efforts, including Lattice, an AI-driven command and control software ecosystem, counter-UAS, and unmanned underwater systems are demonstrating fast success. At the end of 2022, five years after it began, Anduril Industries announced it secured $1.48 billion in venture capital series E funding for a total company valuation of $8.48 billion. The increase nearly doubled Anduril's value from less than 18 months earlier.
Collaborative Combat Aircraft (CCA) and Autonomous Systems
The Fury's capability as a next-generation red threat asset coincides with the Air Force's initiative to shape unmanned aircraft into "loyal wingmen," now called Collaborative Combat Aircraft (CCA). CCAs have featured prominently in aerospace defense circles since the Air Force revealed its plan to contribute billions in funding toward their development and procure a minimum of 1,000 units. The project falls under the broader scope of the Air Force's Next Generation Air Dominance program to build a sixth-generation fighter incorporating a "family of systems." CCAs are expected to not only operate in concert with the NGAD fighter but also fly with current operational aircraft.
Private industry were not the only exhibitors presenting their work on this initiative. The Air Force Research Laboratory (AFRL), which leads the service's exploration of warfighting technologies for the air, space, and cyber domains, featured a sprawling and popular setup demonstrating five Functional Capability Areas (FCAs): Platforms, Weapons, Readiness, Resilient Basing, and Command, Control, and Communications. The Platforms FCA includes two advanced technology projects to support human and autonomous interoperability in the CCA ecosystem.
Skyborg uses an "autonomous aircraft teaming architecture" to collect battlespace information embedded in unmanned combat aerial vehicles (UCAVs), analyze data, and share it with military pilots to shorten and enhance tactical decision-making. AFRL's Autonomous Aircraft Experiment (AAx) efforts have helped inform the direction and development of CCAs and autonomous and human-teaming. AAx has operated in at least three different UAV aircraft: the Kratos XQ-58 Valkyrie, the Kratos UTAP-22 Mako, and the General Atomics MQ-20 Avenger.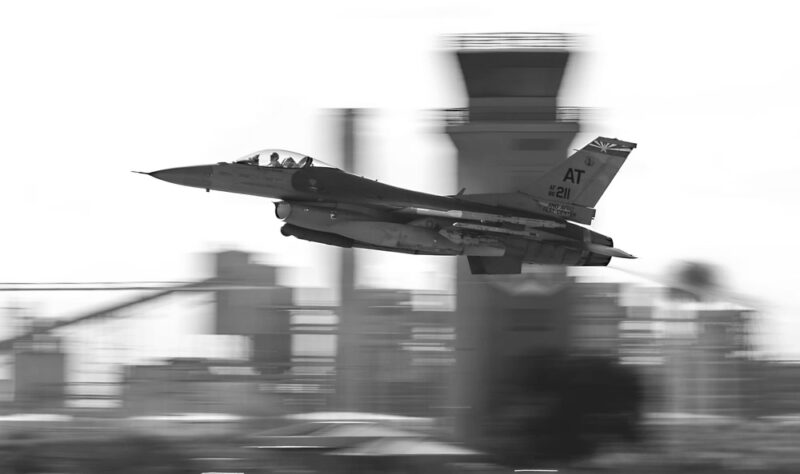 AAx also equips the manned Variable In-Flight Simulation Test Aircraft (VISTA) X-62A, a uniquely modified F-16 Lockheed Martin Skunk Works aircraft that completed a sortie flown by artificial intelligence in February. The VISTA X-62A, like Anduril's Fury, uses modular software that enables the fighter to match and perform the flight characteristics of other aircraft.
For the Weapons FCA, AFRL promoted its Golden Horde program, initially developed to produce autonomous operations and communication between networked missiles and weapons systems. AFRL also displayed a model of the Missile Utility Transformation via Articulated Nose Technology (MUTANT). The system mounts into a missile's nose cone allowing the nose to pivot and move providing better tracking of targets and increased lethality. AFRL plans to conduct ground testing of this system over the next year on a modified Hellfire missile. These technologies promise to deliver low-cost augmentation to high-end platforms to weave together manned and autonomous operations.
A Shifting Industry Landscape
From the expo floor, the presentation of autonomous software systems and more cost-effective unmanned vehicles suggests the industry and government are signaling diversification of the defense base and lowering entry barriers to innovative startups. These characteristics seemingly parallel the announcement of new strategic thinking at the Pentagon, by Deputy Defense Secretary Kathleen Hicks only weeks ago. The 'Replicator Initiative' aims to use thousands of autonomous systems operating in different domains to offset China's force structure advantage. The goal is not only to produce this effect but perhaps, more importantly, to develop the infrastructure and capability to conduct it repeatedly when needed. It's a line of thinking that resonates with the conveyed emphasis at Air, Space, & Cyber this year. While large-scale enterprises like the Air Force NGAD fighter program and the strategic B-21 bomber remain paramount in terms of scale and funding, cheaper, faster, and autonomous systems will operate alongside to leverage the capabilities of all actors. The future of aerospace defense is once again evolving. As ever, understanding the patterns and direction of the market remains critical. For 50 years, Forecast International has served as an active monitor and predictor of industry sea change. We remain committed to this legacy and dedicated to providing reliable standard-setting research and analysis.