By Chelsea Jarosh, Industry Analyst at Government Business Council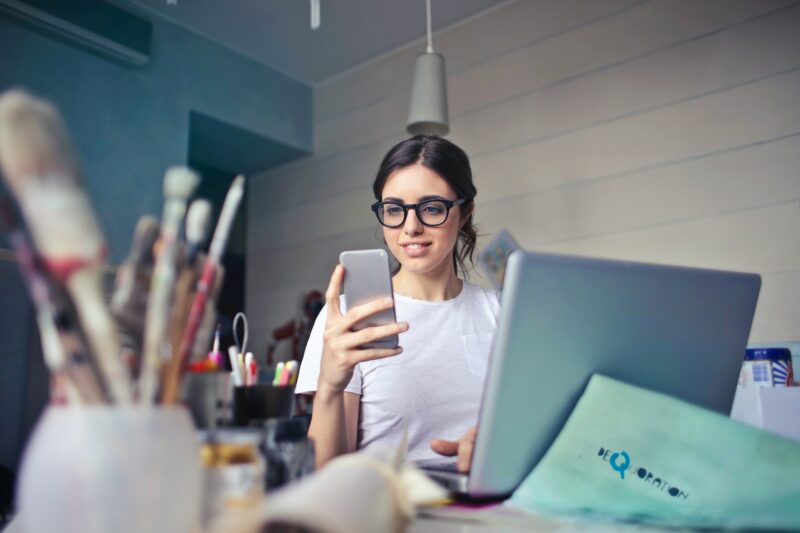 One of the many impacts of the COVID-19 pandemic is what has come to be called the Great Resignation. In early 2021, workers started leaving their jobs voluntarily. This trend then snowballed into the "Great Resignation" of 2022, which led to over 50.5 million resignations. After two years of witnessing record-high employee resignations, labor experts believe the departures are starting to lessen.
What happened?
During the pandemic, people realized they were simply unhappy with their current roles and wanted a change. The majority of the workers who quit did not leave the workforce altogether, but instead decided to embark on new opportunities. The quitting rate in the beginning was among the younger, less senior workers. But as it continued, there was a noticeable increase in quit rates among the older, more tenured workers in higher-paid industries like finance and technology. The top cited reasons that led to workers' unhappiness and resignations within the U.S. related to wage stagnation amid the rising cost of living, limited opportunities for career advancement, hostile work environments, lack of benefits, inflexible remote-work policies, and long-lasting job dissatisfactions.
The Great Resignation impacted the federal workforce too. A 2021 Merit Systems Protection Board Survey found that the reason the majority of federal workers who decided to quit their jobs did so due to feelings of being disrespected within the workplace, low wages, and no opportunities to advance.
In my August 2023 blog post, I wrote about how the federal government can attract employees and how those pathways could ultimately bolster the federal government and aid in attracting/retaining top talent. The focus here is strictly on the workforce trends we typically see within the federal government and why it's essential that the federal government stays up-to-date with the ever-evolving workforce trends to ensure steady retention and recruitment of its workforce.
What are the top workforce trends in the federal government?
As of October 2023 (sources listed at the end of this article), the top workforce trends in the federal government include: 1. REMOte and flexible work
The COVID-19 pandemic accelerated the adoption of remote and flexible work arrangements in the federal government. Many agencies have implemented telework policies and flexible work hours to allow employees to work remotely or have flexible schedules, which can improve work-life balance, increase employee satisfaction, and attract top talent from diverse geographical areas. 2. digital transformation
The federal government is increasingly embracing digital transformation to modernize its operations and services. This includes automating routine tasks, adopting cloud computing, leveraging data analytics, and investing in emerging technologies such as artificial intelligence (AI) and robotic process automation (RPA) to streamline processes, enhance efficiency, and improve service delivery.
3. Talent Management and Succession Planning
As the federal workforce continues to age, there is a growing need for talent management and succession planning to ensure continuity of operations and leadership. Federal agencies are focusing on identifying and developing top talent, providing leadership training and development opportunities, and implementing succession plans to prepare for retirements and turnover at senior levels. 4. Diversity, Equity, and Inclusion (DEI)
DEI has become a critical workforce trend in the federal government, with a focus on creating inclusive workplaces that promote diversity in hiring, retention, and promotion practices. Federal agencies are prioritizing diversity and inclusion initiatives to foster a workforce that reflects the diverse populations they serve and to promote equity and fairness in employment practices. 5. Skills Development and Upskilling
Rapid technological advancements are changing the skills landscape, and the federal government is recognizing the need to invest in skills development and upskilling of its workforce. Agencies are focusing on providing training programs, reskilling opportunities, and professional development initiatives to equip employees with the skills needed for the jobs of the future and to retain top talent.
6. Employee Well-being and Mental Health
Employee well-being and mental health have gained increased attention in the federal government, particularly in the context of the pandemic. Agencies are implementing initiatives to support employee well-being, such as mental health resources, employee assistance programs, and flexible work arrangements to promote work-life balance and employee resilience.
7. Agile and Adaptive Workforce
The federal government is increasingly recognizing the need for an agile and adaptive workforce that can respond to changing priorities and emerging challenges. This includes building a workforce that is versatile, resilient, and able to adapt to new ways of working, such as cross-functional teams, agile project management, and flexible staffing models.
Final Thoughts
Workforce trends measure the changes that happen within a particular workforce environment over a certain period of time. It's important to note that the workforce trends in the federal government may vary by agency or department, depending on unique needs or specific priorities.
Federal policies were originally implemented and designed generations ago for a workforce that no longer exists; therefore, it is imperative that the federal government keeps a close eye on workforce trends so they can continue to update, revise, and create policies that keep them afloat in addressing social, economic, and security challenges while also improving their workforce culture, boosting employee retention, and defeating workplace complacency.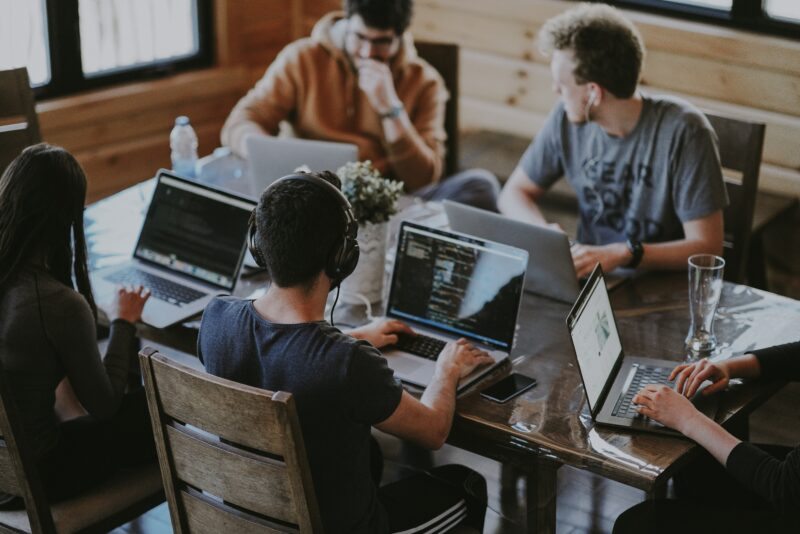 A multitude of factors within these workforce trends drive employee engagement and collectively contribute to a worker's sense of fulfillment, motivation, commitment, and state of mental health within their current role. If the federal government continues to embrace their workforce challenges as they appear and invests attention and energy in addressing these challenges to meet employers' expectations, it will ultimately aid in employee retention and recruitment.
Hiring experts predict that 2024 will be the year of "The Great Stay" because the labor market is beginning to stabilize. Just last month (August 2023), there was an unexpected rise in unemployment rates, with 187,000 jobs being added to the U.S. economy. Companies are implementing skills-based models and internal brand strategies that are helping them find the right person for the job. As more companies jump on board with this trend, we anticipate continued employment growth throughout the country in 2024.
To ensure the Great Stay applies to the federal workforce, consult up-to-date sources and official government publications for the latest information on workforce trends in the federal government.
---
To read additional thought leadership from Chelsea, connect with her on LinkedIn.
---
Sources:
–https://www.whitehouse.gov/wp-content/uploads/2023/03/spec_fy2024.pdf
– https://www.cnbc.com/2023/02/01/why-2022-was-the-real-year-of-the-great-resignation.html
–https://www.mspb.gov/foia/files/msp2021/MSPB_MPS2021_ItemList.pdf
–https://www.vox.com/recode/23042785/the-great-resignation-older-tenured-higher-paid
– https://www.gao.gov/blog/2019/05/07/the-future-of-the-federal-workforce
–https://spectrumlocalnews.com/nc/charlotte/news/2023/09/23/hiring-with-ai
–https://www.forbes.com/sites/jeannemeister/2022/01/05/top-ten-hr-trends-for-the-2022-workplace/?sh=54e38d2d3006
---